Finance Your Next Ford in Opelousas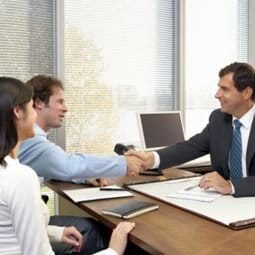 Our finance center at Sterling Ford has great information on auto financing and leasing. If you want a Ford, we can easily make sure that you have terms that are geared toward your budget for your next vehicle. You can also discuss down payments and other charges that you may have with financing or leasing a vehicle in the St. Landry area.
Finance Your Ford Vehicle
Financing your Ford vehicle means you will have a set number of installments, and you'll own the vehicle outright after making the final payment. Another benefit is that you could enjoy years of payment-free driving once you've satisfied your loan, which is great if you want something long-term and sticks with you for many years. Financing at our Eunice area dealership is hassle-free and efficient, which means you can drive home in your new car before you know it.
Lease Your Ford Vehicle
If you lease a Ford instead of buying it near Ville Platte, you may have a lower upfront down payment. This means that when you drive away from the dealership, you may have paid just a fraction of what you would have to drive away in the same vehicle if you financed it. Also, leasing means you have no or very low repair and maintenance costs for the Ford model you select. If you lease a vehicle, you don't have to make a long-term commitment. You may want to try a vehicle out before you finance it for many years. Another benefit of leasing is that you don't have to worry about selling the vehicle to upgrade.
Finance Your Vehicle at Sterling Ford near Church Point!
Visit our Ford finance center to speak with an expert about financing options for your Ford vehicle purchase. You can even get pre-approved before you visit the dealership by submitting an auto finance application from home.