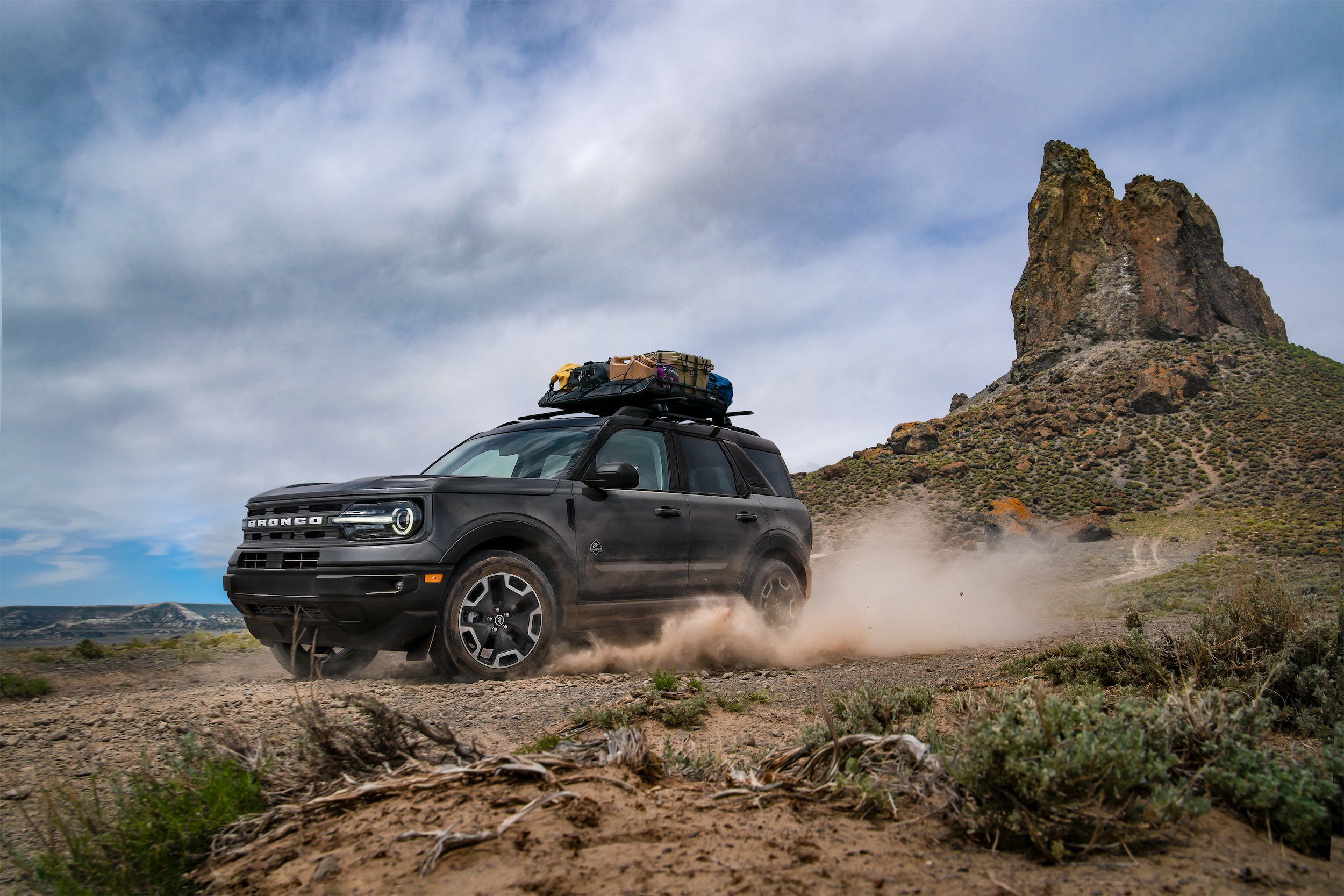 The Ford Bronco Sport is an SUV ready for off-roading, which it shows with the terrain management system. This system includes what Ford calls G.O.A.T Modes, standing for Goes Over Any Terrain. Whether you're handling muddy ruts or dominating a creek bed, the Ford Bronco Sport is ready thanks to these modes. We highlight the different Ford Bronco Sport G.O.A.T Modes and how to use them below!
Sand
Slippery
Sport
Normal
Eco
Rock Crawl (Badlands only)
Mud/Ruts (Badlands only)
The Ford Bronco Sport Badlands is the most prepared for changing terrain, but every Bronco Sport offers off-road prowess. Drivers can switch between these modes with a dial, and the slight changes to the powertrain ensure that your SUV is ready for the road ahead! Visit our dealership to try out the new Ford Bronco Sport for yourself.